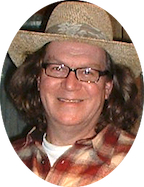 Ebooks gifted since Nov. 4th:  6      Goal by end of year:  100
It would be dishonest of me to say that I have not hoped that someday I could earn an income from my writing.  Someday.  But the much larger and more important motive for writing for me has been to reach others with my work.  Simply said, I want the satisfaction of knowing people read and enjoy my novel.
The problem is few people know that I, or my novel, exist, plus the fact that there are millions of novels of one kind or another which are written each year, all vying for your attention as a reader.  So let me come to the point:
It would give me great satisfaction if over the next eight (8) weeks—by the end of this year—I can place 100 free ebooks of my novel, Wanderer Come Home, in the hands of willing readers.  This is what I wish to do during the remaining days of this year, 2023.  Will you help me reach this goal?
Smashwords, where my novel is distributed in ebook form, allows me to issue a coupon which can be redeemed through them for a free copy of my ebook.  You can find all of the details there for receiving your copy or giving it as a gift to a reader you know.  All you need to do is follow the link below.
Wanderer Come Home — 100 Ebooks This Year Offer at Smashwords
Please share this message with as many friends and relatives as you can and help me reach my goal of giving away 100 ebook copies of my novel, Wanderer Come Home, by year's end.
Thank you so very much and God bless for your help!
Dale