Note: I wrote this post just after publishing Wanderer as an ebook with Smashwords.  I was not entirely satisfied with that edition of the novel so discontinued it.  But the post itself expresses exactly what I feel for my Love. — DT
I want to pause a minute to say that this day (of having my first novel published) could not have been possible without the abiding support, care, and love of one person:  Her name is Kathryn.  Writing a book (as some of you know) demands a great deal of time and focus and without those two elements a book simply is not possible.  On a practical level it means hundreds of hours sitting in front of a computer screen and blocking out everything—and everyone—except that screen and one's own thoughts.  It feels selfish at times to devote so much time and emotional energy to such a project.  But Kathryn has given me the time and space I've needed to do just that.  And that is no small gift.  In fact, she's encouraged me to keep working, to my heart's content, and finish the project which, finally, I have.
But she has done more than that.  She has listened to hundreds of readings of chapters, still in progress, and entered the world of the story with me and grown to love its characters as much as I do.  She has cheered me when I was discouraged, brought me innumerable cups of coffee and saucers of cookies when I would not leave the computer to eat, and unselfishly applauded every tiny but significant advance towards the ultimate completion of this work.  Not once has she complained about the lawn going without mowing—which it has done often—or any of the other neglects for which I'm guilty.  Instead, she has adapted her world to mine.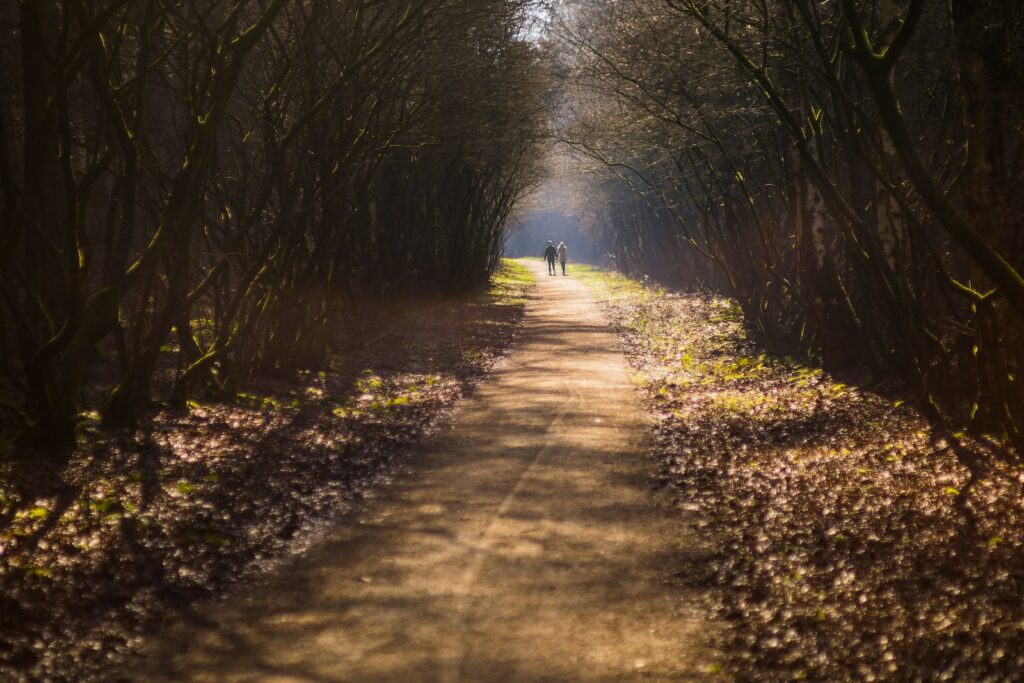 Kathryn has walked with me on this path every step of the journey and without her Wanderer Come Home would only still be a hope but not a reality.  So, thank you, Kathryn!  You are such a sweet and gentle soul—one I can never live without.  God bless you, my Love!
Dale